JULIE GOLDSPINK
2-DAY
WATERCOLOUR ON WATERCOLOUR CANVAS
VENUE -PAS STUDIOS – 159 OVERPORT RD, MT ELIZA
SEPTEMBER HOLIDAYS

DATES: TUE 20TH & WED 21ST

TIME:    9.30 SET UP TUE FOR 10 AM START – 4 PM

COST:    $ 140 M and $ 160

EXCITING WATERCOLOURS ON WATERCOLOUR CANVAS (No fear of using your lights)

WATERCOLOUR CANVAS: Experience the lovely finely woven cotton feel of the Watercolour Canvas that has been pre -coated with a special Gesso that has a form of resist, you will get to see the vibrant layers of colours build up by working light to dark. If you have a fear of losing your whites, never fear again. You will be shown by Demonstration the different methods and techniques using watercolour and how to pull the colour out to retrieve the lights you may have covered up on the canvas. You have the extra bonus of not having to put these watercolours under glass and they are very light to hang or transport. The finished artwork will have 3 to 4 coats of an acrylic gloss varnish, for protection.

This unique example of laying down Watercolours, will open new and exciting possibilities for you to experiment and develop your own artistic outcomes. There will be some examples of subject matter listed on the Material List, in case you have some wonderful Images of your own you would like to use.

BOOK EARLY EMAIL: julie@juliegoldspink.com.au  or PH 0402123978

With some striking subjects to work with I can guarantee you will all have a fabulous workshop full of exploration, creativity, and fun.

Remember you are only limited by your own imagination, paint with the "what if "motto.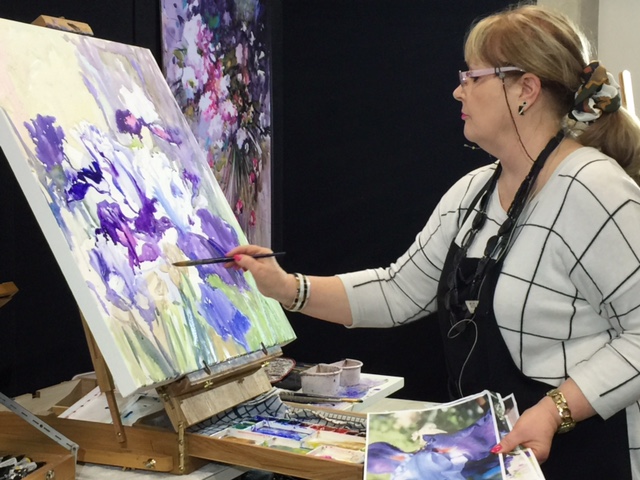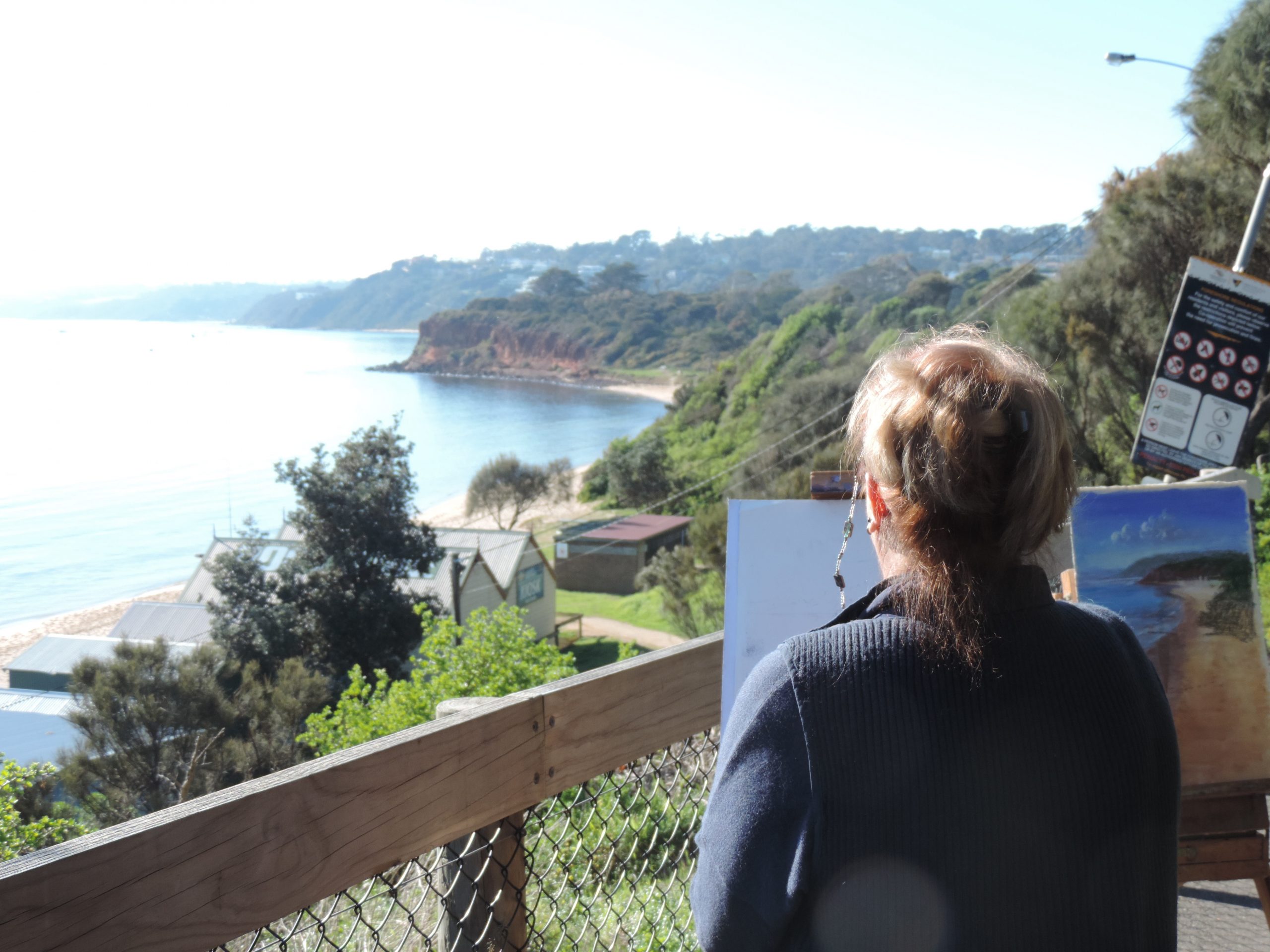 3 Day Annual Pre Summer Plein Air Workshop
for the tentative or artists who haven't yet ventured out to paint outdoors.
28,29,30th October  2022
More Info
This will be the 6th year for this workshop.
Pre Summer Plein Air Workshop 2022
Plein Air Painting Introduction Workshop.
with Paint Down Under artists
Lyn Mellady and Julie Goldspink  
3 days
Early bird booking price until Sept 12 is $220  Sept 13 onward is $250
Why venture out into the real world to paint!
There are many popular art tours happening all over the world offering to enrich the travel and share the experience of painting together.
This workshop is for artists who are uncomfortable with the concept of painting on site. They may feel exposed, inadequate or simply frustrated with their results.  Or maybe they just want to feel prepared or become more practised. This is time to learn how to choose, set up and capture the scene. Bring your preferred medium – pastel/acrylic/watercolour.
We will paint on site then bring the work back to the studio each day to assess results and decide what the next step might be and possibilities of improving. It will aim to sharpen your decisions in all stages and help you to relax with the process. WE will learn things to do and what not to do to improve the experience.
The afternoons will spring from the morning's painting.— what is the next step?   We will each possibly have a different 'next step'.